At New Era Homes, we offer a variety of home floor plans to suit your needs, including single-story designs that offer many benefits over multi-story homes. From improved safety to increased accessibility, discover the advantages of a one-story home.
If you're concerned about safety and hazards, a one-story home is generally considered safer than a two-story home. In case of an emergency such as a fire, it is easier to evacuate a one story home compared to a multi-story home. With all rooms and living spaces on one level, there is no need to navigate stairs or risk becoming trapped on a higher floor. Additionally, a single story home is less prone to structural damage from natural disasters like earthquakes, which can be more severe on upper levels. 
A one-story home can be designed with features that increase safety and accessibility for individuals with mobility issues or disabilities. Overall, a one-story home can provide peace of mind and a safer living environment for you and your family.
Our Single Story Floor Plan Guide
Adams
1604 sq. ft. | 3 Bed | 2 Baths

Commonwealth 1 

1754 sq. ft. | 3 Bed | 2 Baths
Commonwealth 2

1879 sq. ft. | 3 Bed | 2 Baths
Hamilton
2076 sq. ft. | 3 Bed | 2 Baths | Study
Independence 
1407 sq. ft. | 3 Bed | 2 Baths
Jefferson
2075 sq. ft. | 3 Bed | 2 Baths | Study
Kennedy 1

2473 sq. ft. | 3 Bed | 2 Baths | Study
Liberty 

1739 sq. ft. | 3 Bed | 2 Baths
Lincoln 1 
1894 sq. ft. | 3 Bed | 2 Baths | Study
Lincoln 2

2022 sq. ft. | 3 Bed | 2 Baths | Study
Madison  
1811 sq. ft. | 3 Bed | 2 Baths
Monroe 1 
1983 sq. ft. | 3 Bedroom | 2 Baths
Patriot
2036 sq. ft. | 3 Bed | 2 Baths
Revolution 
1944 sq. ft. | 3 Bed 2 Baths | Study
Roosevelt 1
2229 sq. ft. | 3 Bed | 2 Baths | Study
Taft 1
2112 sq. ft. | 3 Bed | 2 Baths | Study
Tribute 
2788 sq. ft. | 4 Bed | 2.5 Baths | Study
Washington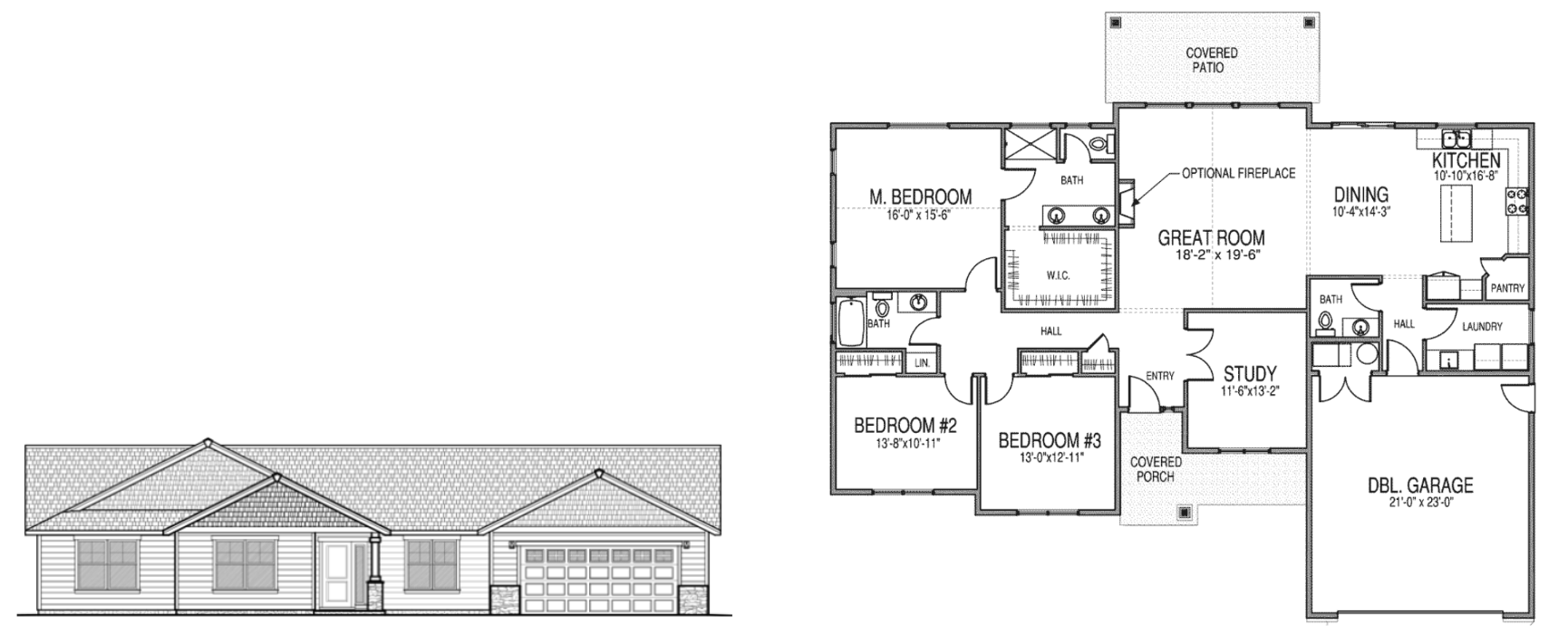 2170 sq. ft. | 3 Bed | 2.5 Baths | Study