Generally, construction of a new home takes about 2 years to complete. However, project duration is influenced by many factors, such as the complexity of the project, the homeowners' ability to make decisions, the availability of subcontractors, and the permitting process. Some factors are within your control, and some are not. Depending on your particular situation, the below estimates may differ. Taking the time to build a custom home can be both rewarding and challenging.
Estimated Timeline for a Custom Home Build
Pre-construction
The preconstruction phase typically takes about a year to complete. In this phase, you will need to:
Assembling a team and choosing a builder (2-4 months)

Locating and acquiring a homesite (2-3 months)

Custom home design (3-6 months) 

Loan approval and permitting (up to 4-6 months) 
Moving into a new home is something you are eager to do, and you can't wait until that day arrives. In spite of that, a new construction home should never be rushed.
Construction 
For most builders, building a new custom home takes about a year. This is the step where you will see a rough outline of the creation of your custom home. As an example, here is how the construction process might look: 
Plan, bid, and contract preparation (1-3 months)

Site preparation (1 month)

Foundation laying (1-2 months)

Roofing, siding, house wrapping, and rough carpentry (2-3 months).

Installing HVAC, rough plumbing, and electrical units (3 months) 

Installation of roofs, sidings, windows, and doors (1-3 months)

Insulate and drywall (1-12 months) 

Painting, caulking, and priming (3 months)

The installation of flooring, cabinetry, hardware (3-4 months) 
*Note that several of these tasks can occur simultaneously.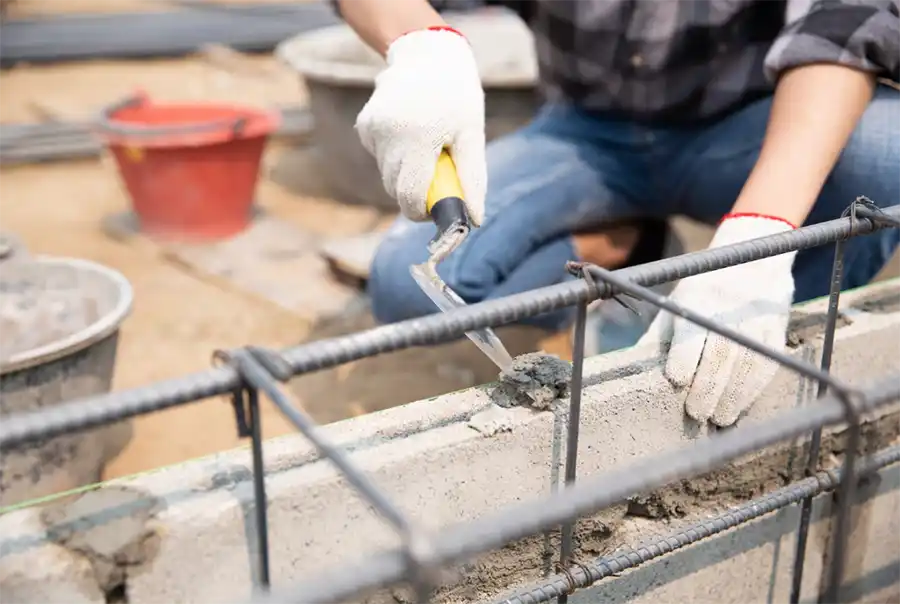 Factors to Keep in Mind 
There is no doubt that building a new home is a complicated process, and delays are very likely. Consider the following factors that could delay the building of your home:
Design Elements
It's only natural to want the very best products and materials. Creating the home of your dreams is possible, but the delivery of these products and materials can, however, delay the process if they arrive late or aren't available in time. Your new home construction timeline will have to be determined by your preference or the design elements you prefer.
Location 
The location of your building site affects the timeline. Depending on the soil and topography of the area, you might have to wait longer to build your home. During the planning stage, the construction company should have a good idea of what type of ground they are dealing with. This will let them provide you with an accurate timetable.
Construction Codes
It is crucial to bear in mind that when constructing a custom home, the city you reside in may have specific construction codes that can potentially slow down the building process. Your builder should understand these codes before starting the process, but be prepared for it to take longer than you anticipated.
Your Custom Home Build is in Our Hands 
Whenever it comes time to build your custom home, New Era Homes will be more than happy to assist you. Our goal is to provide you with a smooth transition from beginning to end. Contact us today to begin building the home of your dreams.