Are you thinking of building a new home? Choosing the right home builder is paramount to the success of your new home.
Of course, deciding who you want to work with is no easy task. So, how to choose a builder? Finding the right home builder is possible with research, homework, and prolific list-making. Keep reading to learn the answers to the question "how do I choose a home builder?"
What Does a Home Builder Do?
Whether or not you have concrete plans for a home, you might be wondering what a homebuilder does.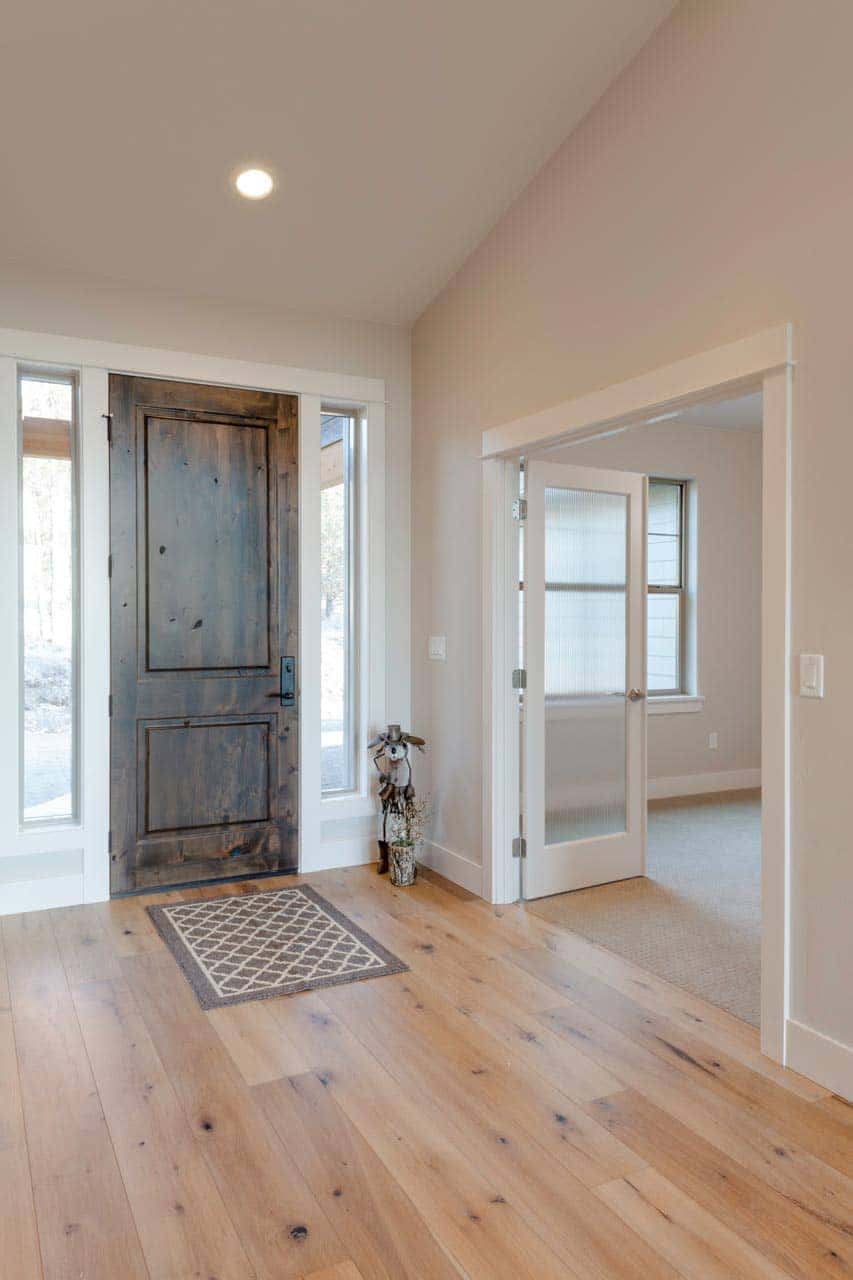 The role of a professional home builder is to keep all the moving parts on the right track. A good builder will have an excellent working knowledge of the entire home building process. They will know how to order supplies and tools, schedule, keep everything happening on time, and even work with the local authorities to ensure the building is up to local codes. 
Indeed, a quality local home builder will closely work with the local government. They'll ensure everything is up to code while moving the paperwork forward smoothly. They'll also know the best subcontractors and work with them often.
Above all, the home builder is crucial to the construction of a property. They will be crucial to making your home's entire structure a reality, from its foundations and roofing to its walls and frames. 
What to Consider When Choosing a Home Builder
You will have to consider several points when choosing a home builder. These can guide your research, help you find a team to deliver your goals and ensure you have a perfect match without any disappointment (or surprises). The following are key to identifying potential home builders for your project:
Cost:

Are there fees for landscaping or warranties? A reputable home builder will be upfront about costs and won't have any hidden fees to surprise you. 

Communication style:

Transparency and availability help avoid misunderstandings. Moreover, they ensure you feel comfortable during the building process. 

References:

Testimonials from home buyers can help you learn more about the business and how they work. What were the other customers happy (or unhappy) with?

Do you want a customized or pre-packaged house?

Some home builders specialize in one or the other, such as custom home builders like New Era Homes.

Check a current building site:

Does their building site look messy? Have they made it secure? Are their workers in hi-viz and following other safety conventions?

Create a list of builders:

This step will let you compare the pros and cons of each builder. Doing so is an excellent way to filter prospective companies.

Is there a homeowners association? What are the conditions?

This could be rolled into the "hidden fees" consideration, but a homeowners association offers some benefits. 
Questions to Ask a Home Builder Before Working with Them
Buying a home is a long-term commitment, but so is the process of building a house. Ask these questions before you start working with a potential home builder to see if they can match your needs. Make a list of their responses to save the information. 
When considering a home builder, you need to first ensure the builder is licensed. Then, consider the following:
Does the builder offer a financial plan?

Can the builder give you references to other customers?

Is the company experienced with building a custom home?

What kind of warranty does the builder offer?

Can the appliances be upgraded or downgraded?

What is the standard turnaround time?

Are the builders familiar with the type of home you want?
Red Flags When Working with a Builder
We've talked about references a lot, but it's still an important point to make: if the builder can't (or won't) give you references to previous customers, that's a red flag. 
After all, one of the most valuable insights into a builder will come from those they worked with. Many reputable builders will go so far as to request testimonials from clients to demonstrate their credentials to future customers. From cutting corners to disappointing floor plans, testimonials can be revealing.  
Besides reviews, be on the lookout for confusing or unclear contracts. You need to be wary if the contract you're being asked to sign is not easy to understand.  
Moreover, be cautious if you get a contract before there are even concrete plans. Reputable home builders will not pressure you into signing anything. Contract estimates will also not massively undercut alternative builders. This is usually an indicator that things are too good to be true. 
If you're looking for local home builders for a semi-customizable house in Bend, Oregon, check out New Era Homes. We are experienced custom home builders ready to deliver a friendly, affordable, and quality service to make your dream home a reality.