If you want to start building a house, you likely have many questions, including when the best time is to get started. Although it may seem like common sense to start building a house during the warmer months, spring is the most expensive season to begin construction. So…
When is the best month to start building a house?
Starting house construction in the fall and winter months is usually cheaper and more convenient, which might come off as surprising!
Read on to find out more about the right time to build, pros and cons of building throughout the year, and advice on how to decide the right time to build for you.
Why Building Your Home in the Fall or Winter is Cheaper
Building a home is an expensive ordeal and staying within budget is often at the top of a homeowner's mind when building their dream home. These costs are one of the key reasons why building during winter can make a huge difference in your experience.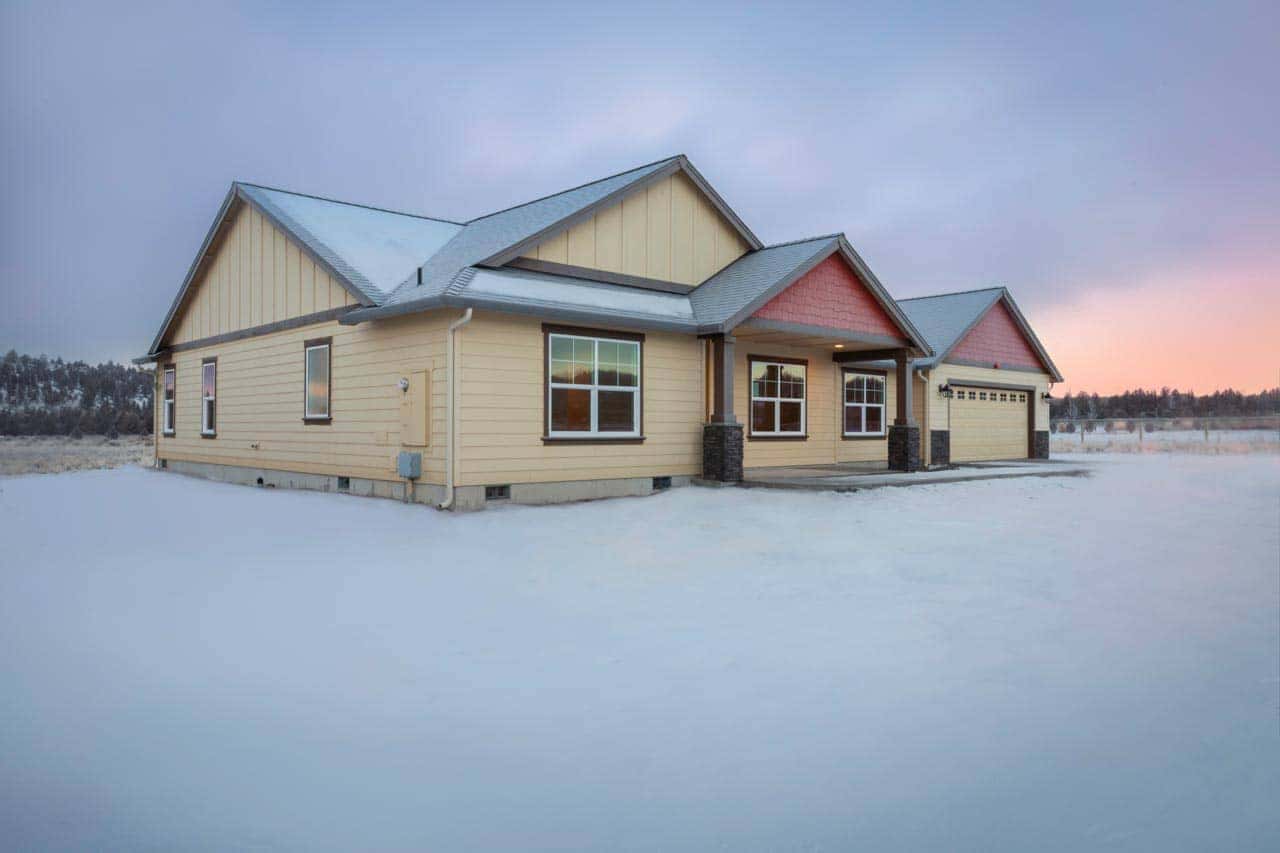 Once the cold weather starts to move in, there is a significant dip in home construction. Low demand means lower pricing to help entice customers during the slowest time of year. But, of course, premium pricing is one of many advantages to starting building in the fall. 
Understanding the advantages and disadvantages of home construction in the winter can help you decide the best time to start planning and the best month to build a house.
Advantages
Both materials and construction costs will be less expensive than building your home in the spring. Plus, there are other expenses to keep in mind, such as inspections and other contractors that help put the finishing touches on a home. Fees are cheaper in the winter when fewer people are building homes.
Timing is another critical element when planning construction projects. You must leave yourself with plenty of time to move in, and often, starting in the fall can play to your advantage.
Beginning in the early autumn months, such as September and October, can also be helpful to ensure construction crews have a comfortable environment. Often, spring weather in places like Oregon can be unpredictable and wet, while the summers can be brutally hot. The cool and dry autumn weather can make completing the project more manageable.
Disadvantages
Cold weather can make traveling hard. If you are having your house built out of state or somewhere that is far away, you should plan trips to visit the site in advance.
Another important factor to keep in mind is purchasing materials. You will want your funds assembled early before construction prices peak again.
Pros and Cons of Building in Spring or Summer
In some cases, there may be other options than building in the winter or fall months. Don't worry. You can still build in the spring, but there are some things to remember:
Pros
Warmer weather can make it easier to travel. This means your construction crew won't have issues getting to and from the site, but it also means that material deliveries are less likely to get delayed.

More daylight hours means construction might be completed sooner. The weather is also typically better than in winter months, where snow and cold weather can keep construction crews from being able to safely work in those elements.
Cons
Higher demand means higher prices. As a result, almost every aspect of home construction will be more expensive in the spring.

Higher demand also means fewer building materials to choose from. It's essential to make your selections early to ensure you get enough of what you need and you're at the top of the delivery list.
So…When is the Best Time to Build?
Choosing the right time to build a house isn't a decision to make lightly. It comes down to what is most important to you throughout this process, so don't discount the less-popular fall months. Talking to New Era Homes can help you make your choice with confidence.
New Era Homes Can Build Your Dream Home For You
Once you've decided and are ready to start construction, New Era Homes is waiting to help make your dreams a reality in the beautiful state of Oregon. Contact New Era Homes and start planning your future now.